Upholstery Cleaning Preston
Professional Upholstery Cleaning Service In Preston
Upholstery Cleaning Preston – Keeping the upholstery in good condition helps in reducing the spread of allergens and also increases the life of it. To get it professionally cleaned, you can hire Upholstery Cleaning Preston. We hold a good reputation in the industry and are well known for offering quality service. Our team of professionals is certified to perform almost all types of upholstery cleaning services such as couch dry cleaning, sofa steam cleaning, armchair cleaning, lounge suite cleaning, dining chair cleaning, and so on. To get a free and economical quote over the phone call us on
0344222939

Quick Cleaning

Available Round The Clock
No Hidden Charges

Confirm Booking With One Simple Call
Request Call Back
We Are Here For You 24 x 7
All Types Of Upholstery Cleaning Services
Hurry! Make bookings with us for all types of upholstery cleaning services:
Inside Arms
Dining Chair
Armchair Steam
Chesterfield Sofa
Cabriole Sofa
Out Side Back of Sofa
Seat Cushion
Three-seated Couch
Camelback Sofa
Residential Upholstery Cleaning Service
We have a talented and professional team of cleaners to perform the upholstery cleaning job in Preston. We charge a nominal price and are even available on weekends. Shopping malls, offices, hospitals, aged homes, hotels, etc are our residential clients. The art we use in cleaning the upholstery is exceptional and will give you the best result. Moreover, the cleaning solution is also biodegradable. Our experts sanitize the upholstery thoroughly. You will get a cost-effective and safe upholstery cleaning service when you hire us. So reach out to us to experience the best residential upholstery cleaning service.
Quality Service By Certified & Insured Cleaners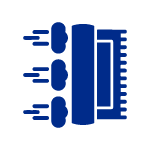 Steam Cleaning
Dry Cleaning
Stain Removal
Mould Removal
Nail Polish Removal
Anti-Allergen
Vomit Removal
Odour Removal
Urine Removal
Blood Stain Removal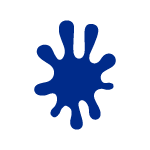 Stain Treatment
Fungi Removal
Upholstery Cleaning Preston
Call Us
0344222939
Hire Expert Cleaners
Location:
Preston
, VIC, 3072